Ok so my brother is taking the plunge on building a new PC. He is looking to spend around 800 dollars. He wants something that will be good for a few years and mainly gaming on the pc. No monitor is needed that can be added later so far we are looking for 800 for just the tower and its goodies. So please let me know what tyep of video card, ram and so on you guys recommed
Sergeant Major





Posts

: 660


Join date

: 2011-09-29


Age

: 38


Location

: Los Angeles


GamerTag

: DerangeMaverick



What kind of games does your brother expect to play?

_________________

Current PS4 Game(s): The Last of Us RM
Current 3DS Game(s): Pokemon Sun

Sergeant Major





Posts

: 1800


Join date

: 2012-04-24


Age

: 29


GamerTag

: Xpert2010



Wow, league of Legends. Maybe begin some of those Xbox games that are windows 10 compatible.
Sergeant Major





Posts

: 660


Join date

: 2011-09-29


Age

: 38


Location

: Los Angeles


GamerTag

: DerangeMaverick



First off I assumed the Operating System wouldn't need to be purchased. If it does I would probably swap out the NVIDIA GPU for an AMD GPU to meet the budget.
Here are my reasons for each part
CPU:
Intel i5, performance increase from i5 to i7 doesn't outway the costs, sticking with i5.
CPU Cooler:
Intel CPUs coolers are sh1t so to make sure the CPU is cooled properly for years to come get the ever trusted Hyper 212 EVO.
Motherboard:
Asus is reliable and I was looking at getting the micro-ATX version of this ASUS line. It also has a NVME slot if he ever wanted to upgrade to the latest and greatest storage ( M.2 NVME ).
Memory:
Nothing fancy, 2 sticks of 4GB DDR4-2666. I always prefer to have 2 sticks of RAM minimum so if one of the sticks fails you don't have a dead computer till you can replace the RAM.
Storage:
SSDs are getting cheap enough and once you start using them you will never want to use standard spinning disk again. However if he needs more storage you can always buy a Western Digital 1TB BLUE drive for ~$50.
Video Card:
Assuming he is going to have a 1080p monitor, 3 GB of GDDR5 ( Graphics RAM ) should be plenty. I'll have to look at AMDs offerings because I honestly don't know who has the better price to performance in this area of the market.
Case:
NZXT is know for quality. I'll direct you to a
youtube
video if you want to know more.
Power Supply:
For the cost I see no reason to go over kill for the amount of Wattage. Plus if he ever decides to place a 250W+ GPU into the build the PSU will handle it no problem.
PCPartPicker part list
/
Price breakdown by merchant
CPU:
Intel Core i5-6400 2.7GHz Quad-Core Processor
 ($174.99 @ SuperBiiz)
CPU Cooler:
Cooler Master Hyper 212 EVO 82.9 CFM Sleeve Bearing CPU Cooler
 ($19.99 @ Newegg)
Motherboard:
Asus H170 PRO GAMING ATX LGA1151 Motherboard
 ($90.98 @ Newegg)
Memory:
Corsair Vengeance LPX 8GB (2 x 4GB) DDR4-2666 Memory
 ($59.99 @ Corsair)
Storage:
Samsung 850 EVO-Series 500GB 2.5" Solid State Drive
 ($129.99 @ B&H)
Video Card:
EVGA GeForce GTX 1060 3GB 3GB GAMING Video Card
 ($198.99 @ SuperBiiz)
Case:
NZXT S340 (Black/Red) ATX Mid Tower Case
 ($66.99 @ SuperBiiz)
Power Supply:
EVGA 750W 80+ Gold Certified Semi-Modular ATX Power Supply
 ($59.99 @ Newegg)
Total:
$801.91
Prices include shipping, taxes, and discounts when availableGenerated by PCPartPicker 2016-11-26 18:39 EST-0500
_________________
Please Excuse My Panzish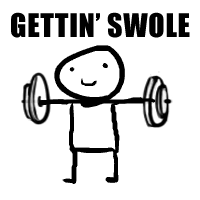 "Dream as if you'll live forever. Live as if you'll die tomorrow." James Dean
Sergeant Major





Posts

: 1821


Join date

: 2010-02-25


Age

: 27


Location

: Kansas City, MO


GamerTag

: XBOX: S7 Panzer STEAM: TinCrow





Similar topics
---
Permissions in this forum:
You
cannot
reply to topics in this forum