I'm thinking of getting a tablet and I don't really know where to start as I've never owned a tablet before. I'd probably use a tablet to download and play some games that I may be interested in while I'm home or away. And use it to surf the web, play music, or stream videos from places like Netflix and Crunchyroll when I'm away (not sure what else a tablet could be used for xD). I'd prefer having an Android device as I'm not a huge fan of Apple. My search has been narrowing to the Samsung Galaxy Tab S 8.4, but I'm just curious if any of you have any opinions or have any tablets that you've been happy with. Thoughts?

_________________

Current PS4 Game(s): The Last of Us RM
Current 3DS Game(s): Pokemon Sun

Samsung tabs are solid. Nexus tablet is nice,check out the new Amazon Fire tablets running a more android looking skin than the very heavy Amazon sh1t they had on it before. How much money are you looking to spend? Surface is great if you don't mind the price tag.
_________________
Clan Founder
We are a brotherhood bound by honor, our strength is in our numbers, we are S7!
Brigadier General





Posts

: 6517


Join date

: 2008-03-18


Age

: 41


Location

: Shrewsbury, MA


GamerTag

: S7 OC



$300 would probably be my limit. Would prefer if I spent less though. lol

_________________

Current PS4 Game(s): The Last of Us RM
Current 3DS Game(s): Pokemon Sun

Amazon tablets are being sold for cost with the new tablet release ( 
http://tinyurl.com/ohy663g 
)  being a perfect example. The main reason they are doing this is to invest in that fact whoever buys this tablet will become a longer term user of Amazon and Amazon's app store. I personally can't give pros or cons to the Amazon Android OS experience. However now a days its either buy big (~400+ ) or get something simple and upgrade every 1-2 years. I personally would try out the new tablet listed in the link above. If you don't like it you still have that $250 for something else. My main reasoning behind this is so far you have survived without a tablet and for all you know it might just not reach that value to usage ratio you might be looking for. I would also Youtube the crap out of tablet review for suggestions. People are making some excellent videos that can be far safer then the average amazon review, especially for these in house products.
_________________
Please Excuse My Panzish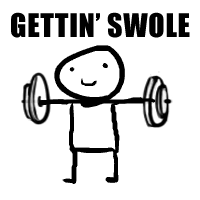 "Dream as if you'll live forever. Live as if you'll die tomorrow." James Dean
Sergeant Major





Posts

: 1821


Join date

: 2010-02-25


Age

: 27


Location

: Kansas City, MO


GamerTag

: XBOX: S7 Panzer STEAM: TinCrow



I'll have to wait and see. I don't really want something that feels too cheap. I'm not really planning to get one right away, but it's something that's been on my mind. I might wait until Black Friday as there are usually pretty good deals for tablets.

_________________

Current PS4 Game(s): The Last of Us RM
Current 3DS Game(s): Pokemon Sun

I just upgraded my Kindle Paperwhite to the Fire 10. The screen won't blow you away but it works for books and movies which is mostly what I'm using it for. Add $99 for Amazon Prime to the price of the tablet to get the most out of it.
Sergeant Major





Posts

: 413


Join date

: 2011-10-20


Age

: 45


Location

: DFW, TX


GamerTag

: The JDG




---
Permissions in this forum:
You
cannot
reply to topics in this forum