Currently enjoying the Beta of GW2. My personal experience with grinding MMO game goes far as Runescape. But I have to say the game can really suck you in when you have a full party / LAN of friends working together to defeat a boss. I'm not saying this hasn't already been invented ( WOW, Diablo, etc... ). Its just good to take a break from the FPS, RPS, and MOBA games while I suck in the world of Guild of Wars 2.

PS. This is probably more suited for the PC thread, my bad.
_________________
Please Excuse My Panzish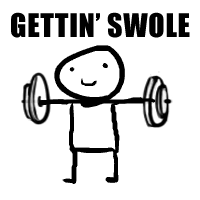 "Dream as if you'll live forever. Live as if you'll die tomorrow." James Dean
Sergeant Major





Posts

: 1821


Join date

: 2010-02-25


Age

: 27


Location

: Kansas City, MO


GamerTag

: XBOX: S7 Panzer STEAM: TinCrow



I really wanted to play the beta before I bought the game. I missed out on the one open beta they had for a weekend, and the other availables weekend betas after that were if you already purchased a copy. I'll end up buying the game still. I played the first Guild Wars quite a bit when it first released, and that was enjoyable for awile until it started to feel out-dated compared to other games. Guild Wars 2 looks like a major step forward. Can't argue with no monthly fees.
Sergeant Major





Posts

: 1800


Join date

: 2012-04-24


Age

: 29


GamerTag

: Xpert2010




---
Permissions in this forum:
You
cannot
reply to topics in this forum