Login Errors: We believe the general login errors some of you have been experiencing have now been resolved. These errors were due to the overwhelming launch demands on our Xbox One and PlayStation®4 megaservers, particularly during peak hours. Instead of getting a general login error, you will now correctly be placed in the login queue.

Server Capacity: While we have established large data centers to support a huge player population, the millions of active players now in ESOTU may require increased server capacity to reduce queues and alleviate any server performance issues. This is being investigated as a priority for us.

Queuing System Display: Our login queuing system is currently displaying the incorrect wait time and queue placement. This is purely a visual display bug that will be fixed in our next patch—the queuing system does work. Once you're in the queue, please do not leave the queue, close the game client, or otherwise navigate away from this screen. You will load into Tamriel as soon as you reach the front of the queue.

You may also wish to consider creating a character on the Xbox One or PlayStation®4 European megaserver, as peak times and related server capacity are different for North America and Europe. (If you do this, please keep in mind that characters cannot be moved from one megaserver to another and that Crown Store purchases are tied to the megaserver on which that they are made.)
Other Issues: We are also actively investigating a number of smaller-impact in-game issues, and will provide updates to each in our Known Issues thread on the official forums as we have them.

Thank you all for joining us for the console launch of ESOTU, and bearing with us through the bumps along the way. We appreciate your support and thank you for your patience.
Brigadier General





Posts

: 10494


Join date

: 2008-11-10


Age

: 31


Location

: El Paso Tx


GamerTag

: S7 Sticky



at least the are working on this issue. but if they did a open beta they could have had this never happen at all. still as a mmo would have happened anyway lol
_________________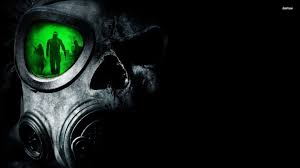 Sergeant





Posts

: 402


Join date

: 2014-12-14


Age

: 32


Location

: Michigan


GamerTag

: S7 Plague



I got in right away this afternoon. I was happy about that.
_________________
Clan Founder
We are a brotherhood bound by honor, our strength is in our numbers, we are S7!
Brigadier General





Posts

: 6517


Join date

: 2008-03-18


Age

: 41


Location

: Shrewsbury, MA


GamerTag

: S7 OC





Similar topics
---
Permissions in this forum:
You
cannot
reply to topics in this forum