When should we have Halo night? vote for as many as you want
An idea was brought up to make an every other week Halo night.  What night works best for you? I've excluded Thursday due to CoD:AW.  I also left off the weekend.  You can vote for multiple nights if more than one works for you.  Personally, I can do either Monday or Wednesday, but Tuesday is bad for me, so I'm voting 1 and 3.  If you don't like any of these nights the hit 4 and we will just willy-nilly the evenings as we go.

If you are not interested in playing Halo MCC multiplayer with the clan then please refrain from voting.
_________________



Posts

: 5771


Join date

: 2010-02-25


Age

: 39


Location

: Oklahoma City


GamerTag

: S7 Coolhand



I didn't read the post and just voted Wednesday. Monday or Wednesday are both about equal for me.
My problem - I'm Pacific timezone and can't consistently get on until I have my girls put to sleep.
That usually ends up being about 11:00PM EST, sometimes Midnight.

I could probably convince the wife to let me on early every other week or so.
_________________
Clan History: R6 Vegas XO, Chromehounds XO, GoW 1 GC, Homefront XO, GoW 3 GC, Halo 4 GC, COD Ghosts Warrant Officer
***Pwning OC since 2/5/2006
Colonel





Posts

: 7927


Join date

: 2010-02-28


Age

: 30


Location

: Spokane, WA


GamerTag

: AtrumX



Wed. works, but really willy-nilly is cool too.
_________________
Colonel





Posts

: 5702


Join date

: 2008-03-18


Age

: 48


Location

: Upper Marlboro, Maryland


GamerTag

: S7 K1ll3rKlown



Looks like every-other Wednesday will work, so long as it doesn't interfere with CoD clan wars.  I will make another post soon to organize this.
_________________



Posts

: 5771


Join date

: 2010-02-25


Age

: 39


Location

: Oklahoma City


GamerTag

: S7 Coolhand



Brigadier General





Posts

: 10494


Join date

: 2008-11-10


Age

: 31


Location

: El Paso Tx


GamerTag

: S7 Sticky



I can't vote on my phone. So wed fine just depends on the time
_________________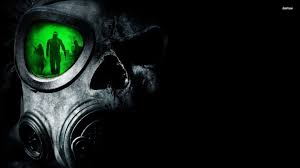 Sergeant





Posts

: 402


Join date

: 2014-12-14


Age

: 32


Location

: Michigan


GamerTag

: S7 Plague



Sergeant





Posts

: 416


Join date

: 2014-11-05


Age

: 30


Location

: Iowa


GamerTag

: S7 Ragnarok





Similar topics
---
Permissions in this forum:
You
cannot
reply to topics in this forum