I'm going to pick this up for sure, it would have to be on the PC thought I have to have those good graphics.

EDIT: link wouldn't work had to find an different html


_________________
Please Excuse My Panzish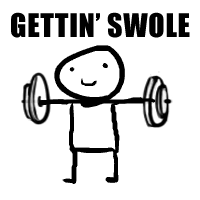 "Dream as if you'll live forever. Live as if you'll die tomorrow." James Dean
Sergeant Major





Posts

: 1821


Join date

: 2010-02-25


Age

: 27


Location

: Kansas City, MO


GamerTag

: XBOX: S7 Panzer STEAM: TinCrow



this game will be amazing
_________________
Sergeant Major





Posts

: 1096


Join date

: 2010-02-26


Age

: 31


Location

: palm beach,fl



They have been working on this one a while haven't they? I remember seeing it in OXM magazine about 3 years ago.
_________________
Sergeant Major





Posts

: 1225


Join date

: 2010-02-25


Age

: 43


Location

: Athens Ga


GamerTag

: S7 SecurityGuy



I didn't watch it but I bet it was pretty bad ass. I have been looking forward to this for a long time.

@ SG - Yes, it's been in development for a long time and most recently was pushed back to a 2013 release date. I expect it to launch in March or there abouts.
_________________
"Console A sucks! Console B is way better and never has problems!
I don't know how to build a cheap PC that out performs both! Rabble rabble!!"

Current PS4 Games: Dirt, Paragon, Fallout 4, Dark Souls 3
Current Clan Rank: Clan Adviser

Clan Founder (aka DarkHorse)
Clan Advisor





Posts

: 8557


Join date

: 2008-03-21


Age

: 40


Location

: Kosciusko, MS


GamerTag

: PSN: Interseptor_



Man, this looks so epic! I loved the first two, hopefully the new environment doesn't change the feel of the Bioshock atmosphere too much. Can't wait though
Sergeant





Posts

: 266


Join date

: 2012-06-17


Age

: 28


Location

: Massachusetts


GamerTag

: Reza WRX





Similar topics
---
Permissions in this forum:
You
cannot
reply to topics in this forum