Page 2 of 2 •

1, 2

I am now a lvl 7 on the ebon heart alliance
_________________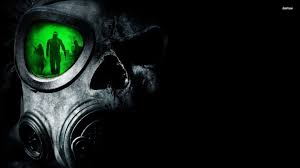 Sergeant





Posts

: 402


Join date

: 2014-12-14


Age

: 31


Location

: Michigan


GamerTag

: S7 Plague



High Elf (Altmer) DPS Sorcerer - lvl 6

These server issues are killing me. I'd love to start grinding the progression out. Smh.
Last edited by Pharaoh Amun Ra on Mon Jun 15, 2015 1:46 am; edited 1 time in total
Sergeant Major





Game Command

: Halo 4 3rd in command


Posts

: 377


Join date

: 2010-02-26


Age

: 33


Location

: Tallahassee


GamerTag

: Pharaoh Amun Ra



Yep, login servers have been offline now for a while.  If you are in the game don't quit if you want to play again later.
Sergeant Major





Posts

: 3258


Join date

: 2011-11-10


Age

: 43


Location

: Austin, TX


GamerTag

: OneBadHuskerFan



I made a Dark Elf Templar.

I suck at this.
Sergeant





Posts

: 64


Join date

: 2015-01-04


Age

: 28


Location

: Alabama


GamerTag

: S7 SOURKROUT



Upgraded to Imperial edition so I could wed and make an Imperial tank. Here's my set up:

Noceo - main - 18 Bosmer Nightblade dual wild magic based, alt bar resto/bow (dependent on what I'm doing). I'm doing all crafting on this character.

Oklude - 6 Breton Templar - healer
Coolhand - wed to Tenshi 488 (mage DPS) - 5 Imperial tank
Okult - 3 - mage - I'll play this when I get bored, eventually.
Each of these I will do alchemy and provisioning just enough to get the good passives that will help for combat.

Ferris Mueller - mule for consumables, glyphs, and gear
Alchyholic - mule for alchemy and enchanting materials, treasure maps
Chef Fatty - mule for provisioning materials
Teylir - mule for smithing, woodworking, clothier, trait materials and recipes
_________________



Posts

: 5771


Join date

: 2010-02-25


Age

: 38


Location

: Oklahoma City


GamerTag

: S7 Coolhand



After playing so far and reading up on how long it's going to take to level up characters I've cut my final character sheet to two full players.  I've seen it said that even after you get to veteran rank stuff it'll take as long to get from V1 - V14 as it does to go from 1-50.

My mage is at level 40 and is doing Woodworking and Clothing.

I'll be making a bow user at some point but haven't even begun to look into builds/etc. for that.

I have mules for every type of item other than stuff I would need for Blacksmithing.  I know I'll never have a character that uses heavy armor so that would just be a waste.  I just sell off anything heavy armor related.

I will be leveling up some crafting alts just high enough to get them the skill points needed to max everything they need to be able to craft top tier stuff (which really isn't many points at all really if all they are is crafters).

Long term goal is to have every craft (other than Blacksmithing) maxed so I don't have to rely on other people to make stuff for me.
Sergeant Major





Posts

: 3258


Join date

: 2011-11-10


Age

: 43


Location

: Austin, TX


GamerTag

: OneBadHuskerFan



Page 2 of 2 •

1, 2


Similar topics
---
Permissions in this forum:
You
cannot
reply to topics in this forum