A friend of mine is looking to get a 3D printer and posted the following on FB:
Does anyone I know had any experience with 3D printers? I'm not looking for the cheapest one but rather the best quality that will have the following abilities:

1. Ability to print in any one of these materials : Aluminum (yes the metal), Polycarbonate Glass, or Acrylic Glass.

2. Ability to print an area of 24" x 24" x 24"+

3. Either comes with 3D modeling software or the ability to Print from AutoCAD or TurboCAD

4. Network printer capable would be great but USB is fine. wrote:
I asked what he's looking to print, but I haven't heard yet.  Any thoughts/info would be much appreciated.
_________________
~~Wife: Yup, I'd shoot you in the leg, cuz then we'd have a crawler.~~
~~Star Wars is like Dirty Dancing for dudes. Nobody puts Chewbacca in a corner, okay?~~
PSN ID: DeadSockPuppetCurrent PS4 Games: The DivisionCheck out my YouTube channel for videos on The Division and The Division 2https://www.youtube.com/deadsockpuppet

Sergeant Major





Game Command

: GOW3 XO, MW3 W2


Posts

: 6797


Join date

: 2010-03-01


Age

: 39


Location

: Hudsonville, MI


GamerTag

: S7 SockPuppet / DeadSockPuppet



The best 3D printer I ever used was while I was still in college ( ultimaker 2 ) which is a $2,500 printer. The  Ultimaker 2 doesn't even comes close to any of the specs he is looking for. I will be blunt, does he know how expensive a 3D printer with those specs would cost? I would assume something like that would be considered industrial grade at least in the 5 to 6 digit mark. However I don't have any experience actually purchasing one of these printers so please take everything I'm saying with a grain of salt until you get more input.
_________________
Please Excuse My Panzish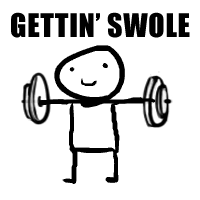 "Dream as if you'll live forever. Live as if you'll die tomorrow." James Dean
Sergeant Major





Posts

: 1821


Join date

: 2010-02-25


Age

: 27


Location

: Kansas City, MO


GamerTag

: XBOX: S7 Panzer STEAM: TinCrow



He runs a small business so I'm not sure how big of a concern the price is.
_________________
~~Wife: Yup, I'd shoot you in the leg, cuz then we'd have a crawler.~~
~~Star Wars is like Dirty Dancing for dudes. Nobody puts Chewbacca in a corner, okay?~~
PSN ID: DeadSockPuppetCurrent PS4 Games: The DivisionCheck out my YouTube channel for videos on The Division and The Division 2https://www.youtube.com/deadsockpuppet

Sergeant Major





Game Command

: GOW3 XO, MW3 W2


Posts

: 6797


Join date

: 2010-03-01


Age

: 39


Location

: Hudsonville, MI


GamerTag

: S7 SockPuppet / DeadSockPuppet




---
Permissions in this forum:
You
cannot
reply to topics in this forum