APPLICATION-


Name:
Bear

XBL GamerTag/PSN ID:
GT:Big Boss Ocelot  PSN:Gearboss

Handle:
Bear

Age:
25

Location:
North Carolina, EST

Normal Gaming Hours:
M-F 10am-2pm EST Sat and Sun All day

Games Interested in playing with clan:
Anything with a Co-Op mode, Halo MP, Dragon Age Inquisition MP.

Preferred Gaming Platform:
Xbox One, but I still play my PS3 and Xbox 360 and will have a PS4 soon.

Gaming Skill (1-10, 5 average, 10 elite):
RPGs-10, FPS-6, TPS-8

Gaming Style:
Casual and Relaxed. Killing things as a team and hunting down cheevos

What brings you to S7?
Saw post on Trueachievements and just looking for more people to play with, since I have a weird schedule hard to play with most my XBL buddies.

Do you understand the Clan's code of conduct, agree to uphold seven virtues of S7, and agree to the rolls and responsibilities of becoming a clan member?
Yes I do and I really like the CoC of this group. Often times I am hesitant to play a game online, especially CoD, because I have most mic sound coming through my mic and speakers so I can hear better and when you hear all kinds of cussing, I am no saint but I don't do it it in front of my kids, and racial or sexual slurs and my kids hear it and ask what that is. It is very frustrating and annoying. I mean, since I don't wanna cuss on here, like another word for dang or crap I don't mind, but I don't need the kiddos asking with MFer means ya know. So I really like that aspect of it since with the anonymity of the internet people tend to drop all airs of respect. So I think that is awesome.




Posts

: 1


Join date

: 2015-05-03



Welcome to S7. Add some of us online and we will get you into the mix.
_________________
Clan Founder
We are a brotherhood bound by honor, our strength is in our numbers, we are S7!
Brigadier General





Posts

: 6517


Join date

: 2008-03-18


Age

: 41


Location

: Shrewsbury, MA


GamerTag

: S7 OC



Brigadier General





Posts

: 10494


Join date

: 2008-11-10


Age

: 31


Location

: El Paso Tx


GamerTag

: S7 Sticky



If you get a PS4 add me on PSN: Interseptor_. We love us some co-op! Welcome to S7.
_________________
"Console A sucks! Console B is way better and never has problems!
I don't know how to build a cheap PC that out performs both! Rabble rabble!!"

Current PS4 Games: Dirt, Paragon, Fallout 4, Dark Souls 3
Current Clan Rank: Clan Adviser

Clan Founder (aka DarkHorse)
Clan Advisor





Posts

: 8557


Join date

: 2008-03-21


Age

: 40


Location

: Kosciusko, MS


GamerTag

: PSN: Interseptor_



Welcome add me on xbl S7 SHMURDA
Corporal





Posts

: 323


Join date

: 2015-01-05


Age

: 33


Location

: Bronx NY


GamerTag

: S7 SHMURDA



Welcome to the clan! Add me on XBL: AtrumX

I typically am on later at night after my kids are asleep. After around 9 PST.
I play just about every shooter/racing game. Definitely spam out some invites and jump in with the group. There's almost always someone on to chat with and avoid that raging 12 year olds from public chat.
_________________
Clan History: R6 Vegas XO, Chromehounds XO, GoW 1 GC, Homefront XO, GoW 3 GC, Halo 4 GC, COD Ghosts Warrant Officer
***Pwning OC since 2/5/2006
Colonel





Posts

: 7927


Join date

: 2010-02-28


Age

: 30


Location

: Spokane, WA


GamerTag

: AtrumX






Posts

: 288


Join date

: 2014-08-27


Age

: 23


Location

: Texas


GamerTag

: CivilWarrior737



_________________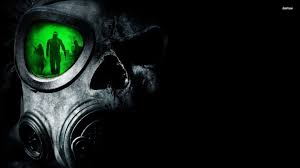 Sergeant





Posts

: 402


Join date

: 2014-12-14


Age

: 32


Location

: Michigan


GamerTag

: S7 Plague




---
Permissions in this forum:
You
cannot
reply to topics in this forum