I downloaded and played The Long Dark through the early access. I played the sixty minute trial and really liked it. They want twenty bucks for the full version(which technically isn't a full version because its early access and may not even get released).  What are your thoughts on the game and spending money on a game that may never fully get off the ground?
_________________
Advanced Warfare Game Commander (Retired)
Ghost's Game Commander (Retired)
Black Ops 2 XO (Retired)
Modern Warfare 3 Warrant Officer W1 (Retired)
HomeFront Warrant Officer W3 (Retired)
Brigadier General





Game Command

: Cod Ghost GC, Black ops 2


Posts

: 3061


Join date

: 2010-02-26


Age

: 35


Location

: St. Peters, MO


GamerTag

: S7 KnightOwl



We've known each other for awhile now Owl, and maybe you've paid attention to me, or maybe you've blown my words off.

But knowing me and knowing how I feel about the highway robbery that happens now in video games I'm sure you know there's NO WAY I'd pay $20 for basically a beta version of a game.

You played a 60 min. free trial? good enough...stop there. I know $20 isn't the end of the world, but it's a bottle of JD Honey and I'd rather buy that and drink as I play a full game then give them my hard earned $20 for something that as you said may not even be around later. The "Long Dark" is a perfect name. It's what you'll experience as you wait to see if it gets released.
_________________
Colonel





Posts

: 5700


Join date

: 2008-03-18


Age

: 47


Location

: Upper Marlboro, Maryland


GamerTag

: S7 K1ll3rKlown



As looking at the steam reviews and things and know a few people who bought it at work they really like it. They said that it works well. They said they sunk 200+ building houses ect. But all I know is once ark hits the early access. That's what I'm buying. It's ealry access but has a high following on pc.
_________________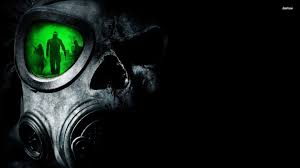 Sergeant





Posts

: 402


Join date

: 2014-12-14


Age

: 31


Location

: Michigan


GamerTag

: S7 Plague



Sounds a lot like DayZ and might be interesting - this is the first I've heard of it, so thanks!
_________________



Posts

: 5771


Join date

: 2010-02-25


Age

: 38


Location

: Oklahoma City


GamerTag

: S7 Coolhand




---
Permissions in this forum:
You
cannot
reply to topics in this forum