I got a friend I used to work with that's trying to decide if he wants to use GameFly and whether or not it's still worth the price. I told him I had some friends that used to use it and that I'd check to see if any of you still do.

For those of you that may use it, could you give a quick Pro/Con that I could pass along to him?
_________________
~~Wife: Yup, I'd shoot you in the leg, cuz then we'd have a crawler.~~
~~Star Wars is like Dirty Dancing for dudes. Nobody puts Chewbacca in a corner, okay?~~
PSN ID: DeadSockPuppetCurrent PS4 Games: The DivisionCheck out my YouTube channel for videos on The Division and The Division 2https://www.youtube.com/deadsockpuppet

Sergeant Major





Game Command

: GOW3 XO, MW3 W2


Posts

: 6792


Join date

: 2010-03-01


Age

: 38


Location

: Hudsonville, MI


GamerTag

: S7 SockPuppet / DeadSockPuppet



Personally I don't have GameFly but I could give my impressions of the pros and cons.
As a GameFly member, you can rent as many games as you want and play them as long as you want for only $22.95 per month for 2 games at a time, or $15.95 per month for 1 game at a time.
Pros


If you are constantly bringing in and returning rented games it worth the money



Allows you to play games you would likely not, but are still interested in



If you have multiple consoles say the Xbox One is your main console but you are still interested in PS4's elusive titles it gives you that flexibility while possible never really owning a game for another system

Cons


Still relying on a Physical disk to be mailed to you and the possibility of having a damaged disk



The need for game fly as most consoles now a days have a renting feature that is all based around downloading the game



Depending on where you live you might not get that new game right on launch day



Relevance. With downloading direct to console companies like Gamefly or even GameStop are hurting and could raise prices in the future to try and hold profit margins.

_________________
Please Excuse My Panzish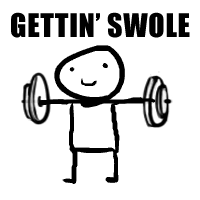 "Dream as if you'll live forever. Live as if you'll die tomorrow." James Dean
Sergeant Major





Posts

: 1821


Join date

: 2010-02-25


Age

: 26


Location

: Kansas City, MO


GamerTag

: XBOX: S7 Panzer STEAM: TinCrow



For me it's good to be able to try a game and see if you like it or not although I've probable spend far to much money on game fly and will most likely cancel it. Also a con is having to have a game you want in your q to be able to get it at release of three days later depending where you live.
_________________
Clan Founder
We are a brotherhood bound by honor, our strength is in our numbers, we are S7!
Brigadier General





Posts

: 6515


Join date

: 2008-03-18


Age

: 39


Location

: Shrewsbury, MA


GamerTag

: S7 OC



Thanks for the info, I'll pass it along to my friend. Sounds like he would really need to go with the 2 game option if he likes hitting games at release, otherwise he'll have a couple days around the game release where his rental will be tied up waiting for the game to drop.
_________________
~~Wife: Yup, I'd shoot you in the leg, cuz then we'd have a crawler.~~
~~Star Wars is like Dirty Dancing for dudes. Nobody puts Chewbacca in a corner, okay?~~
PSN ID: DeadSockPuppetCurrent PS4 Games: The DivisionCheck out my YouTube channel for videos on The Division and The Division 2https://www.youtube.com/deadsockpuppet

Sergeant Major





Game Command

: GOW3 XO, MW3 W2


Posts

: 6792


Join date

: 2010-03-01


Age

: 38


Location

: Hudsonville, MI


GamerTag

: S7 SockPuppet / DeadSockPuppet



I did the one game out and as long as you didn't have a game at home and only had the game that was coming out on that week in my que i 99 percent of the time i got it thursday. One game out for a year is like 200 bucks or less then the price of 4 games. Gamefly great for games like batman, you beat it in like 2 to 3 weeks send it back , not so great for destiny,skyrim, and fallout types, buy them you get your moneys worth. Also go for cod if you just want to play the campaign
Colonel





Posts

: 3117


Join date

: 2010-02-26


Age

: 42


Location

: Tulsa, Oklahoma


GamerTag

: S7 DROOPY




---
Permissions in this forum:
You
cannot
reply to topics in this forum