I like what i see i have always like Blops guns and game play the best plus 4 player co op its about time they added that...
and sadly cod is the only game for the most part that just works come release its easy to get friends in a group and just go pwn kids ill pick it up
Brigadier General





Posts

: 10489


Join date

: 2008-11-10


Age

: 30


Location

: El Paso Tx


GamerTag

: S7 Sticky



S7 Plague wrote:Is it worse then aw?
I don't fully understand your question, as the game is not out yet and will not be for a while. In theory, all the cod games should be getting better over time, but the biggest complaint as they are more of the same. AW tried to make bigger changes with the Exo, and a lot of people hated that. So I think the answer to your question is "we will have to wait and see." I'll be getting it for the reasons sticky stated above, but this holiday there will be more games to drag attention away from COD than in the past two years.
Brigadier General





Posts

: 6144


Join date

: 2008-03-19


Location

: Oklahoma


GamerTag

: mrmiller



Yeah I didn't get to watch yhe gameplay that they showed at e3 so I thought I would ask about it and Im a fan of black ops 2 and black ops so I might pick it up but probly not right way unless there's clanwars
_________________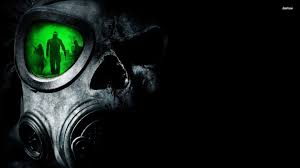 I just want to see the Zombie footage. I am actually looking at getting this COD title but mostly for Zombies. I was hoping to see some new footage but nothing so far.
_________________
"Console A sucks! Console B is way better and never has problems!
I don't know how to build a cheap PC that out performs both! Rabble rabble!!"

Current PS4 Games: Dirt, Paragon, Fallout 4, Dark Souls 3
Current Clan Rank: Clan Adviser

Clan Founder (aka DarkHorse)
Clan Advisor





Posts

: 8557


Join date

: 2008-03-21


Age

: 38


Location

: Kosciusko, MS


GamerTag

: PSN: Interseptor_



Doesn't look bad. Looks (unfortunately) like it always has.
Not something to stand in line for, but should be a good game. Only downfall is that PS now has the exclusives with early map releases, etc. Not because the shoe is now on the other foot, but it just may not be worth the trouble to wait for maps. It's just a yearly release and I doubt you'll find much new or extremely improved.
_________________
Colonel





Posts

: 5700


Join date

: 2008-03-18


Age

: 47


Location

: Upper Marlboro, Maryland


GamerTag

: S7 K1ll3rKlown



Just hope they get rid of the super weapons, random op weapon from cod loot crate is bs and makes me really dislike AW
Colonel





Posts

: 3114


Join date

: 2010-02-26


Age

: 42


Location

: Tulsa, Oklahoma


GamerTag

: S7 DROOPY



Looks like more black ops 2 with no more exo jumping like a mad man yay
_________________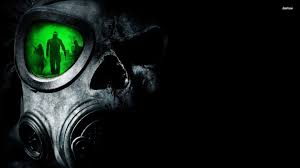 I hate the exo boost, however i know that it makes gameplay better, and maps easier to make. Less ladders, and people are happier that they can get to places by jumping. I've never had any problems with the COD games. I really think they should go the other way with the way they change things up. I'm talking old school, COD 4 and World at War. Just to really change things up. Gimme the old guns. I doubt they ever do it but it's a nice thought. I don't care if PS4 gets maps first, i can't play against them so i'll get to play everything that the other xbox one users get to play when it comes out the day it comes out for us all. I'll be getting this COD and probably any COD they make in the future. I'm a fan, i like to group up and kill people, and i love the zombies.
Captain





Posts

: 1567


Join date

: 2013-04-30


Age

: 27


Location

: WEATHERFORD, TX


GamerTag

: S7 COOP



Same here I just don't like playing alone and since fallout comes out 4 days later it fits my game plan on what to buy now and what to buy at taxes
_________________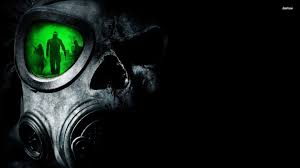 ---
Permissions in this forum:
You
can
reply to topics in this forum