SAN FRANCISCO (KRON) — Officials are investigating the death of actor and comedian Robin Williams.
Williams was 63.
The Marin County Sheriff's Office said that Williams was found unconscious Monday afternoon at about 12:00 p.m. inside his residence in unincorporated Tiburon.
Investigators said that Williams was last seen alive at his residence, where he resides with his wife, at approximately 10:00 pm on Sunday.
Coroner Division suspects the death to be a suicide due to asphyxia, but a comprehensive investigation must be completed before a final determination is made.
An investigation into the cause, manner, and circumstances of the death is currently underway by the Investigations and Coroner Divisions of the Sheriff's Office, officials said.
A forensic examination is currently scheduled for August 12, 2014 with subsequent toxicology testing to be conducted.
On July 1, Williams visited the 12-step program at a Minnesota facility to recharge after more than 18 straight months of work, according to his publicist.
Mara Buxbaum said Williams was "taking the opportunity to fine-tune and focus on his continued commitment, of which he remains extremely proud."
Williams has been open about the challenges of maintaining sobriety. He sought treatment in 2006 when he relapsed and returned to drinking after 20 years.
Williams starred in the CBS series "The Crazy Ones" and the film "The Angriest Man in Brooklyn," which was released in May. He had several other projects in the works, including another installment of "Night at the Museum."
Brigadier General





Posts

: 10490


Join date

: 2008-11-10


Age

: 30


Location

: El Paso Tx


GamerTag

: S7 Sticky



That just proves anybody can face depression.
Sergeant Major





Posts

: 587


Join date

: 2011-11-09


Age

: 28


Location

: Oswego,New York


GamerTag

: S7 Anonymous



Will always remember "Good Will Hunting" great movie.
_________________
Please Excuse My Panzish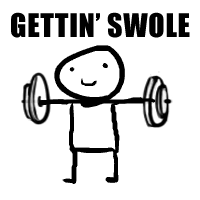 "Dream as if you'll live forever. Live as if you'll die tomorrow." James Dean
Sergeant Major





Posts

: 1821


Join date

: 2010-02-25


Age

: 26


Location

: Kansas City, MO


GamerTag

: XBOX: S7 Panzer STEAM: TinCrow



Sad loss for all - he was a great entertainer.  I liked What Dreams May Come, Patch Adams, and many, many more including the old stuff like Mork & Mindy.
_________________



Posts

: 5771


Join date

: 2010-02-25


Age

: 38


Location

: Oklahoma City


GamerTag

: S7 Coolhand




---
Permissions in this forum:
You
cannot
reply to topics in this forum