UPDATE: A new post published on Bungie's website, titled "There are those who said this day would never come...", offers a brief farewell to the 14-year studio veteran.
"For more than a decade, Marty O'Donnell filled our worlds with unforgettable sounds and soundtracks, and left an indelible mark on our fans. Today, as friends, we say goodbye. We know that wherever his journey takes him, he will always have a bright and hopeful future.
We wish him luck in all his future endeavors."
Veteran game composer Martin O'Donnell has been terminated by Bungie.
"I'm saddened to say that Bungie's board of directors terminated me without cause on April 11, 2014," O'Donnell wrote on Twitter.
O'Donnell began his career in music doing TV and radio jingles before moving into games when his company, TotalAudio, did sound design work for the 1997 game Riven. After working on Bungie's Myth series, Oni, and an ambitious secret project that would go on to become Halo: Combat Evolved, O'Donnell joined Bungie full-time just 10 days before Microsoft acquired the studio in June, 2000. He then worked on the Halo series, from the iconic theme of the original through to Halo: Reach. His highly-acclaimed and award-winning scores for Halo and Halo 2 are considered among the best of their kind.
O'Donnell was composing music for the upcoming Destiny (working alongside Paul McCartney at one stage).
Bungie is yet to comment on O'Donnell's termination.
Brigadier General





Posts

: 10489


Join date

: 2008-11-10


Age

: 30


Location

: El Paso Tx


GamerTag

: S7 Sticky



Rumor has it that he wanted more money and they didn't want to pay.  That coming from a supposed employee of Bungie but it's hard to take any non-official information seriously these days.
Sergeant Major





Posts

: 3258


Join date

: 2011-11-10


Age

: 42


Location

: Austin, TX


GamerTag

: OneBadHuskerFan



As Deion Sanders would say..."Pay the man!"
_________________
Colonel





Posts

: 5700


Join date

: 2008-03-18


Age

: 47


Location

: Upper Marlboro, Maryland


GamerTag

: S7 K1ll3rKlown



Strange indeed.  I am with Klown here... Pay the man!  The right soundtrack can take a good game/movie and make it great.  It's crucial to the identity of the product.  Halo is Halo, partially because of the amazing score.

This trailer still gives me chills because of the music.  From the opening note you know exactly what game you are about to see.  It's undeniable...



Now think about Star Wars.  Same thing.  When you hear the March of the Imperials you immediately think of Darth Vader.
_________________
"Console A sucks! Console B is way better and never has problems!
I don't know how to build a cheap PC that out performs both! Rabble rabble!!"

Current PS4 Games: Dirt, Paragon, Fallout 4, Dark Souls 3
Current Clan Rank: Clan Adviser

Clan Founder (aka DarkHorse)
Clan Advisor





Posts

: 8557


Join date

: 2008-03-21


Age

: 38


Location

: Kosciusko, MS


GamerTag

: PSN: Interseptor_



Ya agree pay the man the scores from the halo games were amazing and I'm sure he has already put in some amazing work in destiny but who knows what really happened.
_________________
Clan Founder
We are a brotherhood bound by honor, our strength is in our numbers, we are S7!
Brigadier General





Posts

: 6514


Join date

: 2008-03-18


Age

: 39


Location

: Shrewsbury, MA


GamerTag

: S7 OC



Bup bup bup buuuuuuuuummmm.  
Bup bup bup bUuUuUuUummmm.
Bup bup bup bUUUUUUUmmmm.
Bup bup bup BUUUUUUUMMMM.
Budada budada.
_________________



Posts

: 5771


Join date

: 2010-02-25


Age

: 37


Location

: Oklahoma City


GamerTag

: S7 Coolhand



kind of sucks  he had some kick ass music for the halo series


but then again i do like what  Neil Davidge  did with halo 4 music 
Brigadier General





Posts

: 10489


Join date

: 2008-11-10


Age

: 30


Location

: El Paso Tx


GamerTag

: S7 Sticky



I agree pay the man, he is one of the few musical talents you can connect a video game or movie series to.
_________________
Please Excuse My Panzish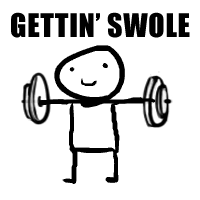 "Dream as if you'll live forever. Live as if you'll die tomorrow." James Dean
Sergeant Major





Posts

: 1821


Join date

: 2010-02-25


Age

: 25


Location

: Kansas City, MO


GamerTag

: XBOX: S7 Panzer STEAM: TinCrow



And GTF away from Destiny, Wings McCartney!
_________________



Posts

: 5771


Join date

: 2010-02-25


Age

: 37


Location

: Oklahoma City


GamerTag

: S7 Coolhand




---
Permissions in this forum:
You
cannot
reply to topics in this forum