For those of you guys that are familiar with the service.

Does Twitch automatically record all of your footage when you are streaming?

Is there a certain upload threshold that has to be met to even do streaming through Twitch?

Once you have video that has been recorded can you then download it from Twitch and edit it on your own PC?
Sergeant Major





Posts

: 3258


Join date

: 2011-11-10


Age

: 43


Location

: Austin, TX


GamerTag

: OneBadHuskerFan



Anything you stream becomes a playable file for later enjoyment. The only free streaming software they have is xsplit and even then its limited unless you pay them but in the case of streaming from a console it should be fine. The streaming threshold depends on how good your internet is but xsplit usually tells you the recommended settings for the internet speed it detects. Editing I think is a no go its whatever is being seen on your screen at the time. Please anyone correct me if Im wrong I rarely stream.
_________________
Please Excuse My Panzish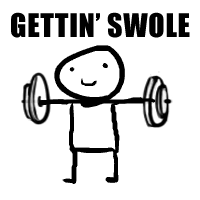 "Dream as if you'll live forever. Live as if you'll die tomorrow." James Dean
Sergeant Major





Posts

: 1821


Join date

: 2010-02-25


Age

: 26


Location

: Kansas City, MO


GamerTag

: XBOX: S7 Panzer STEAM: TinCrow



Sticky and Wiggles would be the ones to ask as they're the resident Twitch experts.   I'm pretty sure they both have their own feeds and are constantly streaming on them.
_________________
~~Wife: Yup, I'd shoot you in the leg, cuz then we'd have a crawler.~~
~~Star Wars is like Dirty Dancing for dudes. Nobody puts Chewbacca in a corner, okay?~~
PSN ID: DeadSockPuppetCurrent PS4 Games: The DivisionCheck out my YouTube channel for videos on The Division and The Division 2https://www.youtube.com/deadsockpuppet

Sergeant Major





Game Command

: GOW3 XO, MW3 W2


Posts

: 6791


Join date

: 2010-03-01


Age

: 38


Location

: Hudsonville, MI


GamerTag

: S7 SockPuppet / DeadSockPuppet



On the main menu of call of duty. Go to public match. Then live stream. Then turn it on. It will ask if you want to link YouTube or twitch. Click twitch. Sign in. And you're now streaming. Then you can go on twitch.tv. Sign in. Go to your dashboard and it will show your games. There is a highlight button. Click it and edit. But I haven't figure out how to edit more than making one strip of video.
Captain





Posts

: 1567


Join date

: 2013-04-30


Age

: 27


Location

: WEATHERFORD, TX


GamerTag

: S7 COOP



I only know how to do it in call of duty but you have to turn it on
Captain





Posts

: 1567


Join date

: 2013-04-30


Age

: 27


Location

: WEATHERFORD, TX


GamerTag

: S7 COOP




---
Permissions in this forum:
You
cannot
reply to topics in this forum