Here are new screens and info from Halos upcoming game for those of you who want to take a peek at some customization options and stuff of that sort.
March 26, 2010
- Yesterday, we posted a news item about the first details on the
player investment system
in
Halo: Reach
. Today, Bungie decided to blow the lid off and go into great detail on just how you'll upgrade your Spartan and unlock new customization options over on
Bungie.net
.
A full question and answer session has been created by Bungie, and you can find it over on the developer's
weekly update
. We've pulled out the highlights to include here.
Click the image to head to the media gallery. Brand new screenshots await.
The Rank system as it existed in Halo 3 is gone. Trueskill has been pulled apart from it and the idea of EXP (experience) has been tossed out in favor of this new Player Investment feature. Rank in Halo: Reach is representative of everything you've done in the game, be it campaign or multiplayer. It will go up as you earn Credits, which are described as the "lifeblood" of the Player Investment system.
Here's how you can earn those all-powerful credits. Win a game in matchmaking and you'll get some. Simply finish a game and you'll also receive a few. This is how most Credits will be earned in the long run, and one of the primary ways to get them in the Beta. Yes, this system will be in place for the May 3 public beta.
Commendations will also snag some Credits. These are persistent awards that you can work towards through extended playing, and they'll have specific milestones where big Credits are won. The Beta will only have a small subset of Commendations available.
Achievements get some Credits, as do Challenges – daily and weekly tasks to complete as designated by Bungie. Challenges won't be present in the Beta, and Bungie is also teasing some as of yet unrevealed ways to earn Credits.
So what can you spend Credits on? Armor upgrades primarily. They won't, however, affect your TrueSkill rating, who you are matched up with, or the flow of the game itself. Nothing you can unlock will give one player an advantage over another.
Nice variety there.
In the Beta, most of the customization options will be limited to be pretty similar to what you saw in Halo 3. In the retail game, Bungie is promising other things for you to customize beyond the helmets, shoulers, chest, and emblems. There are also some "gating factors" on some pieces of equipment that Bungie says will require a community effort to open.
And though all of the screens shown here are of Spartans, Bungie promises that Elites will have their own set of customization options. They won't be the same, however, as Bungie wants your Spartan to be "your identity in Reach."



Posts

: 983


Join date

: 2010-02-26


Age

: 36


Location

: Boston,ma


GamerTag

: S7 Smack



So... its just for looks? Thats a let down.
_________________



Posts

: 5771


Join date

: 2010-02-25


Age

: 38


Location

: Oklahoma City


GamerTag

: S7 Coolhand



love that u can customize your armor alot more thats epic win
Brigadier General





Posts

: 10490


Join date

: 2008-11-10


Age

: 30


Location

: El Paso Tx


GamerTag

: S7 Sticky



I just wish you could make a difference in how it plays- like the armor customization in R6. Only having superficial customization is weak. So much potential, yet only looks like Halo 3 with jetpacks so far.

~mrmiller
Brigadier General





Posts

: 6144


Join date

: 2008-03-19


Location

: Oklahoma


GamerTag

: mrmiller



I believe they've said that the elites and spartans are noticeably more different this time around, enough so that they won't be matched in most playlists (except fun ones).
_________________
Clan History: R6 Vegas XO, Chromehounds XO, GoW 1 GC, Homefront XO, GoW 3 GC, Halo 4 GC, COD Ghosts Warrant Officer
***Pwning OC since 2/5/2006
Colonel





Posts

: 7925


Join date

: 2010-02-28


Age

: 28


Location

: Spokane, WA


GamerTag

: AtrumX



as long as i get to play griffball!!!!!!!!!!
Brigadier General





Posts

: 10490


Join date

: 2008-11-10


Age

: 30


Location

: El Paso Tx


GamerTag

: S7 Sticky



_________________
Please Excuse My Panzish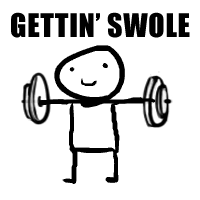 "Dream as if you'll live forever. Live as if you'll die tomorrow." James Dean
Sergeant Major





Posts

: 1821


Join date

: 2010-02-25


Age

: 26


Location

: Kansas City, MO


GamerTag

: XBOX: S7 Panzer STEAM: TinCrow




---
Permissions in this forum:
You
cannot
reply to topics in this forum