Name:
Jeezy 420

Age:
29

Location:
Lynn, MA

Normal Gaming Hours:
Afternoon-Night

Games
Interested in playing with clan:
MW2, BC2

Preferred Gaming Platform:
Xbox 360

Gaming Skill (1-10, 5 average, 10 elite):
7

Gaming
Style:
Competitive

What
brings you to S7?
Friends I enjoy gaming with and have respect for.

Do
you understand the Clan's code of conduct, agree to uphold seven
virtues of S7, and agree to the rolls and responsibilities of becoming a
clan member?
Without a doubt. If accepted I will Uphold the Seven Virtues of S7 show my colors with pride.

Jeezy420

Guest





_________________
Please Excuse My Panzish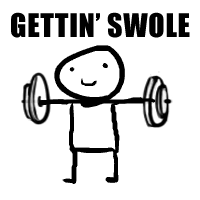 "Dream as if you'll live forever. Live as if you'll die tomorrow." James Dean
Sergeant Major





Posts

: 1821


Join date

: 2010-02-25


Age

: 26


Location

: Kansas City, MO


GamerTag

: XBOX: S7 Panzer STEAM: TinCrow



Welcome to S7 Jeezy. Looking forward to meet you on the battlefield.



Posts

: 285


Join date

: 2010-02-25


Age

: 24


Location

: Swimming in L33T ProNess


GamerTag

: S7 Floodsfire



Welcome to S7 Jeezy it's been a while
_________________
Clan Founder
We are a brotherhood bound by honor, our strength is in our numbers, we are S7!
Brigadier General





Posts

: 6515


Join date

: 2008-03-18


Age

: 40


Location

: Shrewsbury, MA


GamerTag

: S7 OC



I know. Its been a while. I was caught off guard when i checked the old forums, but i also know where i need to be. Thanks for the warm welcome. See you on the battle feild soon.
Sergeant





Posts

: 39


Join date

: 2010-02-28


Age

: 37


Location

: Lynn, MA


GamerTag

: S7 Jeezy



Panzer in case you did not read this
Allow CC/CO leadership to reply to new join requests first!

by
S7 K1ll3rKlown
on Fri Feb 26, 2010 3:32 pmI'd like to put forth a small
cautionary
post to ensure the core members of S7 are clear on a few
things. I know that you're excited about the new home we've built for ourselves here,
and I know you're even more excited to see your old friends joining and/or requesting
to join. It's not such a big deal right now as the majority of our old brethren
are simply making their way to the new forums, but I'd ask that the "welcome" posting
be delayed until
at least one
of the CC and/or CO members post an official welcome first.
The reason for this would be we're really looking to streamline the types of people we accept
this time around. Not to get too deep into the old issues, but that was the reason for a lot of
the problems we've experienced in the past. There will be some that request to join that will
not be allowed to join us. Not necessarily from the old clan, but new prospect members as
well. If you noticed we're looking for members 21+ and the maturity level of those members
will be well tested before allowed full membership. Please allow the CC or CO leadership groups
to create an official "welcome" post before you do so as a core member. We don't want to have
any confusion by a flood of people saying welcome only to have to inform that new recruit he
will not be allowed to join.
**Once leadership has extended the initial "handshake", you may proceed to welcome the new member with open arms.
Thanks for your cooperation!
Brigadier General





Posts

: 10492


Join date

: 2008-11-10


Age

: 30


Location

: El Paso Tx


GamerTag

: S7 Sticky



Sergeant Major





Posts

: 521


Join date

: 2010-02-26


Age

: 35


Location

: Fort Irwin, CA


GamerTag

: S7 MCampbell



Colonel





Posts

: 1771


Join date

: 2010-02-24


Age

: 40


Location

: Pueblo West, CO


GamerTag

: S7 Glock



_________________
Colonel





Posts

: 2127


Join date

: 2008-03-26


Age

: 54


Location

: Xperts Mom's House


GamerTag

: Uncle Charles




---
Permissions in this forum:
You
cannot
reply to topics in this forum