APPLICATION-

Dolphers
Name:
Jason / Dolphers
Age:
30
Location:
Richmond, VA / EST
Normal Gaming Hours:
Late Night / after 9:30 / Sundays and Mondays sporadically during day/night
Games Interested in playing with clan:
Any and all really. Whatever I have copies of

Preferred Gaming Platform:
XBOX360 (Have a PS3 but the disc drive is fried)
Gaming Skill
(1-10, 5 average, 10 elite):
7, I don't think I'm anything special, but I'm pretty decent

Gaming Style:
Casual
What brings you to S7?
Former BBF, all the good members are here - so I followed

Do you understand the Clan's code of conduct, agree to uphold seven virtues of S7, and agree to the rolls and responsibilities of becoming a clan member?
Absolutely!



Posts

: 1


Join date

: 2010-02-27


Age

: 38


Location

: Richmond, VA


GamerTag

: Dolphers



Welcome to S7 Dolphers glad to have you join us.
_________________
Clan Founder
We are a brotherhood bound by honor, our strength is in our numbers, we are S7!
Brigadier General





Posts

: 6515


Join date

: 2008-03-18


Age

: 39


Location

: Shrewsbury, MA


GamerTag

: S7 OC



_________________
Please Excuse My Panzish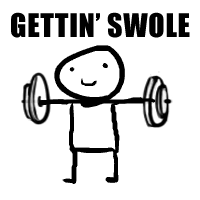 "Dream as if you'll live forever. Live as if you'll die tomorrow." James Dean
Sergeant Major





Posts

: 1821


Join date

: 2010-02-25


Age

: 26


Location

: Kansas City, MO


GamerTag

: XBOX: S7 Panzer STEAM: TinCrow



Brigadier General





Posts

: 10490


Join date

: 2008-11-10


Age

: 30


Location

: El Paso Tx


GamerTag

: S7 Sticky



Colonel





Posts

: 5700


Join date

: 2008-03-18


Age

: 47


Location

: Upper Marlboro, Maryland


GamerTag

: S7 K1ll3rKlown



Sergeant Major





Posts

: 521


Join date

: 2010-02-26


Age

: 35


Location

: Fort Irwin, CA


GamerTag

: S7 MCampbell




---
Permissions in this forum:
You
cannot
reply to topics in this forum