Pharaoh, Pharaoh, Pharaoh!

I guess it's S7 Pharaoh now, right? Anyway, I'm doing well in graduate school and Accenture is working me to death, but I'm gaining tons of experience. I've been missing simply b/c I've been too tired and busy to sit down and fire up the Xbox. Because of my hiatus, I didn't see the chaos that was going on within BBF first hand. Nonetheless, it was a no brain-er for me to 'sign on the dotted line' when I was told about the move to S7. My loyalty is w/ Klown, Miller, Unc, OC, JWriter, and all the other guys who accpeted me as a gamer and as a friend.

My girlfriend was listening when OC and Interseptor gave me the run down. All she kept asking is "Is Uncle Charles and Klown going too baby?" lol.

Long story short, I'm glad to still be here, you guys didn't have to invite me, especially since I've been missing. I really appreciate it guys. I'm excited to see what the future holds.

Oh yea, and for the record, I'm not taking another hiatus, lol. I don't know what the hell might happen while I'm gone.

P.S. I'm kinda excited to see if we'll see BBF in a clan match in the future...it would be interesting.
Sergeant Major





Game Command

: Halo 4 3rd in command


Posts

: 377


Join date

: 2010-02-26


Age

: 32


Location

: Tallahassee


GamerTag

: Pharaoh Amun Ra



LOL, well...long story short brother I can tell you and honestly speak for us all we're glad to have you...believe me. We wouldn't have left you off the invite list no matter what.

We understand that school and real life take the majority of your time and that's what we're here for, those 2hr. breaks when you just want to settle back and have fun.

See you out there in XBL land!
_________________
Colonel





Posts

: 5701


Join date

: 2008-03-18


Age

: 47


Location

: Upper Marlboro, Maryland


GamerTag

: S7 K1ll3rKlown



Glad to see you back Bro. Don't work too hard ... life is too short.
Sergeant Major





Posts

: 892


Join date

: 2010-02-25


Age

: 64


Location

: Fairfax, VA


GamerTag

: Air7Cav



Welcome aboard man. I've heard alot of things about you, though not sure if i have had the honor of playing any online games with you.

Anyways, thanks for re-dedicating yourself to your friends who obviously admire you very much.

Glad to have you with us!
Clan Advisor





Posts

: 1510


Join date

: 2008-03-27


Age

: 35


Location

: Houston, TX


GamerTag

: S7 Nate64D



It's good to see you made it here. I hope to see you online soon too.

~mrmiller
Brigadier General





Posts

: 6144


Join date

: 2008-03-19


Location

: Oklahoma


GamerTag

: mrmiller



Welcome to the world of tomorrow
_________________
Please Excuse My Panzish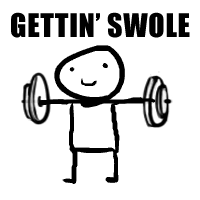 "Dream as if you'll live forever. Live as if you'll die tomorrow." James Dean
Sergeant Major





Posts

: 1821


Join date

: 2010-02-25


Age

: 26


Location

: Kansas City, MO


GamerTag

: XBOX: S7 Panzer STEAM: TinCrow



Pharaoh it's always been a pleasure to have your company around bro, from kicking your butt in Madden to pwning some noobs with ya on the battlefield we always been here for you and we always will be. Like we stated before get your priorities straight then come game with us. We're not going anywhere and any of us do, we have phone numbers and GT, We formed a brotherhood on BBF-X. That carries over through life and beyond just some game.



Posts

: 983


Join date

: 2010-02-26


Age

: 36


Location

: Boston,ma


GamerTag

: S7 Smack




---
Permissions in this forum:
You
cannot
reply to topics in this forum