So what are your favorite weapons so far? I probably use the cowboy repeater the most but itís not necessarily my favorite. I have it upgraded and it shoots a lot of shots for the AP I have so itís super effective. I like the sniper rifle too, as it's quite a bit more powerful and is handy if there are not a lot of enemies. I just found a new weapon that might be my favorite- Knock Knock. It's a unique fire axe and owns. I have been using the unique super sledge, Ooh Baby, but might now be switching to the axe. I run around the waste land with my rifles, then switch to my melee for up-close battles and in the caves/vaults/buildings. Plus I like all the special moves that the unique melee weapons have. I still want the shishkabob, as I loved it in the first game but havenít found it in NV.

Also, one of the better guns is the weathered 10mm you get if you got your game at GameStop. Itís a great started gun, and I used it a long time. Makes the beginning of the game much better, especially if you remember fallout 3 and how difficult it was at first to kill anything and level up so you could progress you character.

~mrmiller



Brigadier General





Posts

: 6144


Join date

: 2008-03-19


Location

: Oklahoma


GamerTag

: mrmiller



shishkabob rocks and I find all the stuff to make the cool weapons from fallout 3, but I dont have the recipes, I think you have to buy them like in fallout 3 from people, but I havent even made it to the upper 50% of the map, Ive found 9 books and got 1 for fininshing a quest, Im level 14 and all ready have guns,repair, science,@ 70 and every thing else except enegry weapons and unarmed in the upper 30s and upper 40
cowboy reapter is most used and so is the over and under shotgun, reloads quick and great for geckos and those wasp cazor things

holy granades are the best, mini nuke granades that make a small mushroom cloud
Colonel





Posts

: 3114


Join date

: 2010-02-26


Age

: 42


Location

: Tulsa, Oklahoma


GamerTag

: S7 DROOPY



A bit off topic but I thought you guys would like this.



Still haven't played the game yet but this looked pretty cool.
_________________
"Console A sucks! Console B is way better and never has problems!
I don't know how to build a cheap PC that out performs both! Rabble rabble!!"

Current PS4 Games: Dirt, Paragon, Fallout 4, Dark Souls 3
Current Clan Rank: Clan Adviser

Clan Founder (aka DarkHorse)
Clan Advisor





Posts

: 8557


Join date

: 2008-03-21


Age

: 38


Location

: Kosciusko, MS


GamerTag

: PSN: Interseptor_



lol win interseptor
My favorite gun before I returned the game was the "maria", having a 13 bullet clip and around 40 damage. I was able to take it off Benny's headless body.
_________________
Please Excuse My Panzish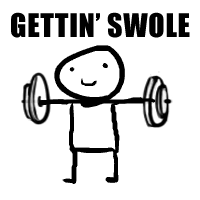 "Dream as if you'll live forever. Live as if you'll die tomorrow." James Dean
Sergeant Major





Posts

: 1821


Join date

: 2010-02-25


Age

: 25


Location

: Kansas City, MO


GamerTag

: XBOX: S7 Panzer STEAM: TinCrow



Seems like everyone went with the Guns skill. I went with an Energy weapon: the Laser RCW. 60 rounds in the clip, at close range it destroys enemies, especially if you have a high critical rate chance. When I'm not using that the Incinerator is where its at. AOE with lingering damage, although its best when not used in VATS.
Sergeant Major





Posts

: 464


Join date

: 2010-02-25


Age

: 31


GamerTag

: shuntentatsu



there is a special sniper rifle i use a lot but i do use the hunting shotgun with mods, that laser RCW weapon, Incinerator is a beast 1000x times better than the flamer. is it me or does the plasma weapons suck?
Sergeant Major





Posts

: 226


Join date

: 2010-03-03


Age

: 34


GamerTag

: S7 Middy



Plasma weapons are okay for dealing with high DT enemies, but it just seems so hard to be accurate with them.
Sergeant Major





Posts

: 464


Join date

: 2010-02-25


Age

: 31


GamerTag

: shuntentatsu



I upgraded old Knock Knock to the max and it owns! Plus I love the animation on how the character swings it with its special move.

I am just starting to add points to my energy weapons, and they seem to be OK. I just like the guns better. The plasma is really slow, and anyone at range may be complete missed by the shot in VATS.

Who has found the Shishakabob, and where did you find it? That was my favorite melee weapon in the 1st. Then again, there are tons of cool melee and unarmed weapons this time around. I imagine not many people did unarmed or melee in 3, so they made it a bit more enticing this time around. I kind of wish I had done unarmed, as I want to use my "Love and Hate" brass knuckles and the Wolverine Claws.


~mrmiller

Brigadier General





Posts

: 6144


Join date

: 2008-03-19


Location

: Oklahoma


GamerTag

: mrmiller




---
Permissions in this forum:
You
cannot
reply to topics in this forum