So, what does everyone like playing here? I primarily play Terran. I'm curious what everyone else prefers to play.
Also, is everyone here up on the standard builds? I can post up the basics if anyone wants.
_________________
Clan History: R6 Vegas XO, Chromehounds XO, GoW 1 GC, Homefront XO, GoW 3 GC, Halo 4 GC, COD Ghosts Warrant Officer
***Pwning OC since 2/5/2006
Colonel





Posts

: 7925


Join date

: 2010-02-28


Age

: 28


Location

: Spokane, WA


GamerTag

: AtrumX



I mostly play Zerg, I enjoy keeping the pressure on with a constant flow of annoying Zerglings
_________________
Please Excuse My Panzish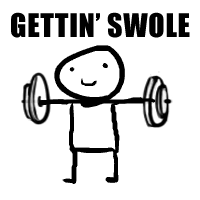 "Dream as if you'll live forever. Live as if you'll die tomorrow." James Dean
Sergeant Major





Posts

: 1821


Join date

: 2010-02-25


Age

: 26


Location

: Kansas City, MO


GamerTag

: XBOX: S7 Panzer STEAM: TinCrow



Sergeant Major





Posts

: 1096


Join date

: 2010-02-26


Age

: 29


Location

: palm beach,fl



I play Terran at the moment. I usually use a rush build. At 9/10, I build Supply Depot. At 12/19, I build barracks and start producing Marines. At 15/19, I put in another barracks and continue to produce Marines. At 16/19, I put in a Refinery to start up my Gas collection. Once I have about 6-7 Marines, I attack the enemy base and try to get as many SCVs down as possible, and then I continue to produce more and more Marines to wipe the enemy that can't produce more units fast because they have a much lower Material income. Works very well, I want to test out a bit more though. Seems to work well even at Very Hard against AI, I have to beginning working with it in online to see if it will work against good players.



Posts

: 285


Join date

: 2010-02-25


Age

: 24


Location

: Swimming in L33T ProNess


GamerTag

: S7 Floodsfire




---
Permissions in this forum:
You
cannot
reply to topics in this forum