I thought about running an s7 football pool for anybody whos interested let me know...it would be for NFL games starting in september...$20 or $20 each week for each person and the winner takes the pot...i would make up a pick sheet of all the games each week and email it to everyone, they would make their picks and mail me the sheet along with the money...i would deposit it in the bank and i would mail the winner a check each week...what do u guys think?...i know none of u know me personally but i can be trusted and whats the worst thing that could happen if u take a chance lose 10 or 20 bucks then u never have to play again but u guys have my word that it will be straight up and each winner will get paid accordingly...for those of u who dont know how it works i would make what is called a master sheet of everyones names and picks so each of u can follow the games on sunday and know who has what team and whats goin on...at the end of the football week which is the monday night game whoever has the fewest amount of losses that week would win the pool...and if theres a tie the tiebreaker is total points scored by both teams on the monday night game..whoever comes closest or gets the exact total would win...we could do this all season long its extra cash and makes the games a little more interesting........



Posts

: 138


Join date

: 2010-06-28


Age

: 33


Location

: NJ


GamerTag

: rol3akarel3el



Is this real money or fake because I don't have that kind of cash laying around and for the people that lose a lot would be a total turnoff.....
_________________
Please Excuse My Panzish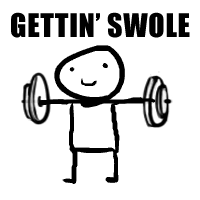 "Dream as if you'll live forever. Live as if you'll die tomorrow." James Dean
Sergeant Major





Posts

: 1821


Join date

: 2010-02-25


Age

: 26


Location

: Kansas City, MO


GamerTag

: XBOX: S7 Panzer STEAM: TinCrow



It's a good idea, however, I do have a couple of suggested amendments:

- Lower the amount to say $5 for more clan-wide appeal
- Use a clan sponsored PayPal account to manage the money (OC, Miller - suggestions?)

Panzer, I think part of the idea is that you wouldn't have to compete every week. So, if you have the money go for it, if not wait until next time.

Now another possibility could be that we tally up the total wins from each week and see who has the most at the end of the season. We still put in the $5 each week, but have a bigger pot at the end. Minus of course any fees PayPal would charge to transfer the money to the winners account. If we do that , we might want to include a "forgiveness week" for anyone who happens to forget one week. So, instead of tallying up 16 weeks, we calculate for 15 weeks.

btw, Rol, I like you're enthusiasm. We're always open to new ideas that embrace the spirit of brotherhood and camaraderie. Also, I can see you're in that football season mindset, keep an eye out for a post from Wiggles and Smack about our annual fantasy football leagues.
_________________
Service Record Overall
: Halo 2 Spartan Division Leader, CoD2 GC, CoD3 GC
Current Clan Rank
: Major General
Clan Founder
Clan Advisor





Posts

: 1034


Join date

: 2008-03-19


Age

: 47


Location

: Tampa, FL


GamerTag

: S7 Jwriter



Clan Advisor





Posts

: 1510


Join date

: 2008-03-27


Age

: 35


Location

: Houston, TX


GamerTag

: S7 Nate64D



Jwriter those suggestions sound good so if oc or anyone wants to start up the paypal thing im down for that lets just work it out so we can do it



Posts

: 138


Join date

: 2010-06-28


Age

: 33


Location

: NJ


GamerTag

: rol3akarel3el




---
Permissions in this forum:
You
cannot
reply to topics in this forum