found this article on cnet. 9.99 per month is kinda bs imo unless you dont have cable and/or an Ipad
then again if you have a laptop or ipad and a traveling job then $10 is not that bad, still wish it free
Hulu, the online TV and film portal, has
finally rolled out a subscription service
, according to a note posted to the site on Tuesday.
For $9.99 a month, subscribers of Hulu Plus get access to a full season's worth of their favorite TV shows--and even past seasons in some cases--and "not just a handful of trailing episodes" that the free-version of Hulu offers, according to CEO Jason Kilar, who wrote the note.
Hulu Plus marks the first time the service has charged for content and it's arrival has been long anticipated. Supported by Disney, NBC Universal, and News Corp., some of Hulu's backers, especially News Corp. Chairman Rupert Murdoch, have been pushing for a paid service for over a year. The word out of Hollywood for a long time is that advertising just doesn't provide the kind of return that the studios and networks are accustomed to generating. Apparently, when it comes to premium TV shows, the ad-supported model works for television but not for the Web.
A monthly service fee may not sit well with some Hulu fans. While the free Hulu service is still available, Internet TV fans have grown accustomed to getting content for free. Critics have noted that Hulu was the first service to actually seize market share
away
from illegal file-sharing sites. They say that
throwing up a pay wall
may do nothing more than send people back to pirate sites.
But a pay service like the one Hulu proposes could prove attractive to people who don't want to risk violating copyright law and don't mind paying $10 for the ease of watching Internet-distributed video on their TV sets anytime they choose. To some cable subscribers, Hulu Plus could offer an incentive to dump their cable bills. Hulu Plus represents nothing less than the first legal and mainstream Web TV service to offer a significant alternative to cable providers.
Sure, Netflix's streaming service offers the best movie selection but that service doesn't have access to the same breadth of TV shows that Hulu Plus offers. Hulu has also made up ground on Netflix when comparing the number of devices that feature the services.
Hulu Plus will be available initially to those invited and will be accessible on a range of computers, video game consoles, and handsets, including
Apple's iPad
and
iPhone
, select Samsung TVs and Blu-ray players, and eventually
Sony's PlayStation 3
. On Tuesday, Microsoft confirmed that the
Xbox 360
will also offer Hulu Plus sometime early next year. Video quality on many shows will be available at 720p.
also a link for the review of hulu on ipad and iphone
http://reviews.cnet.com/8301-19512_7-20009205-233.html?tag=TOCmoreStories.0
Colonel





Posts

: 3114


Join date

: 2010-02-26


Age

: 42


Location

: Tulsa, Oklahoma


GamerTag

: S7 DROOPY



Frankly, you could probably drop your cable/satellite bill and pick up both Netflix and Hulu+ for $20 a month and save some $$$. It wouldn't really work for me, with my kids, but you bachelors could probably make it work.

That aside, I am pretty disappointed with Hulu+. $9.99/month and you still have to watch ads? FAIL! I mean I would love to watch Hulu on my TV/iPad/iPhone but come on.
_________________
"Console A sucks! Console B is way better and never has problems!
I don't know how to build a cheap PC that out performs both! Rabble rabble!!"

Current PS4 Games: Dirt, Paragon, Fallout 4, Dark Souls 3
Current Clan Rank: Clan Adviser

Clan Founder (aka DarkHorse)
Clan Advisor





Posts

: 8557


Join date

: 2008-03-21


Age

: 38


Location

: Kosciusko, MS


GamerTag

: PSN: Interseptor_



I might get it but definitely not right when it comes out. I will wait for them to get a better inventory hopefully by the xbox release they will have that.
_________________
Please Excuse My Panzish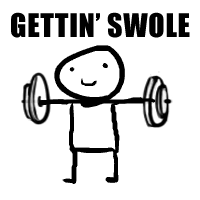 "Dream as if you'll live forever. Live as if you'll die tomorrow." James Dean
Sergeant Major





Posts

: 1821


Join date

: 2010-02-25


Age

: 25


Location

: Kansas City, MO


GamerTag

: XBOX: S7 Panzer STEAM: TinCrow



blah thats all i got to say about paying for hulu
Brigadier General





Posts

: 10489


Join date

: 2008-11-10


Age

: 30


Location

: El Paso Tx


GamerTag

: S7 Sticky




---
Permissions in this forum:
You
cannot
reply to topics in this forum